Italian Greyhounds according to the FCI standard with good health, both physical and mentality are of course our breeding goal. Puppies are delivered with FCI registration and with veterinary certificate. They are microchipped and vaccinated. Serious enquiries will always get a warm welcome.
Våra avelsmål är Italienska vinthundar enligt FCI standard och med god hälsa, både fysisk och mentalt. Alla valpar levereras enligt Svenska Kennel Klubbens rekommendationer: id-märkta, registrerade och med SKK:s köpavtal. Valparna ar veterinärbesiktigade och vaccinerade. Med följer också en treårig dolda fel försäkring. Seriösa förfrågningar är alltid välkomna.
Vi har för närvarande inga valpar.
Information och bilder från sista kullen hittar du här >>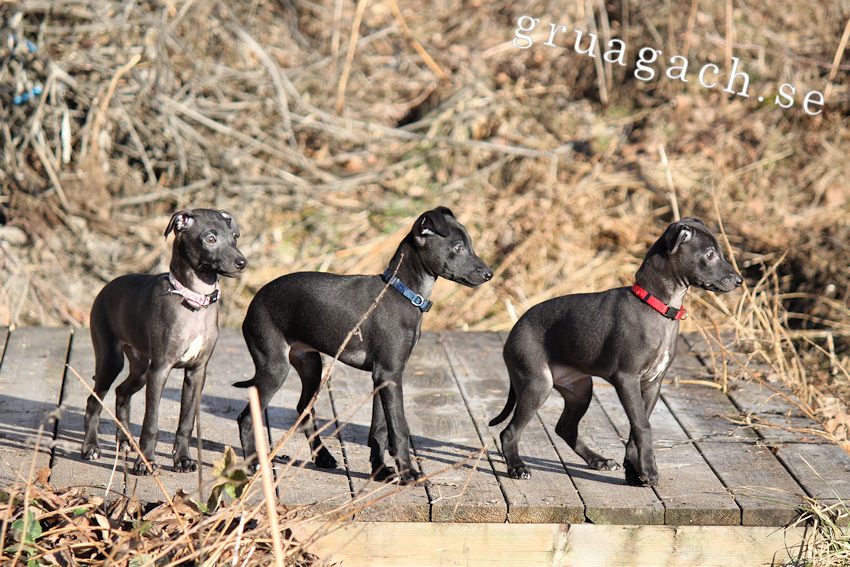 Jim M. Powell / Bengt E. Andersson
Ämnebol Hagalund
SE 67195 Klässbol
Sweden
Tel: 0046(0)738299333
feel free to get in touch